earrings | necklaces | bracelets | headpieces | veils | capes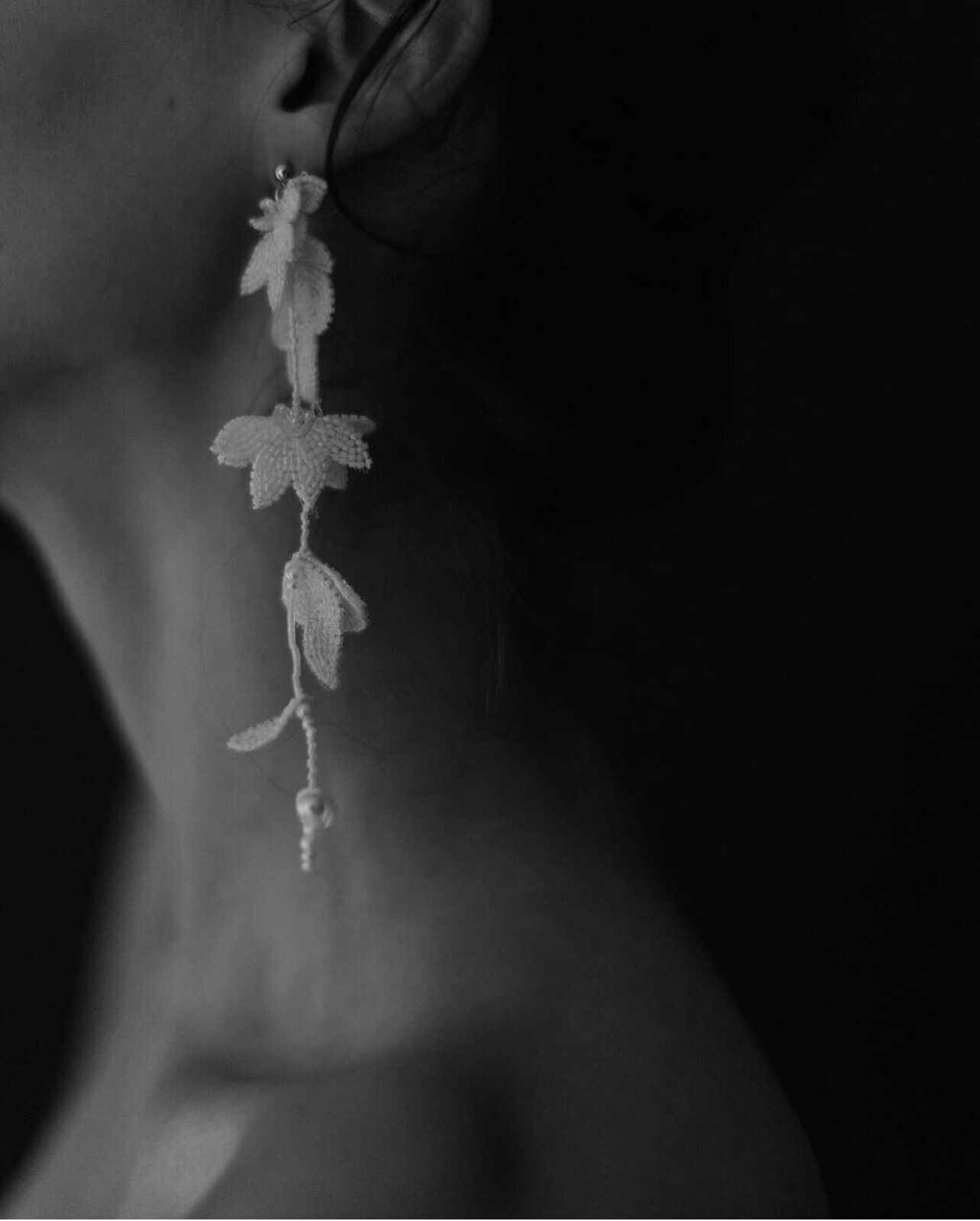 A.B. Ellie
Handmade accessories for the romantics, the bad ass bride + all lovers in between. A.B.ELLIE strives to apply authentic materials to timeless designs. Inspired by the modern bride, they are breaking the rules when it comes to the 'expected' for bridal jewelry, accessories and veils.
Blossom
Blossom veils and accessories are the perfect way to add that luxurious and unique touch to your bridal ensemble. All pieces are handmade from the same technique once used to adorn the Kings and Queens of India. Using the highest quality silks and embellished with Swarovksi crystals, opals, mother of pearl and other precious gem, these accessories will give a bride a one-of-a-kind memory they can cherish forever. Price Range: $250-$1500
Sara Gabriel
Complete the look for your special day by donning a custom made veil made just for you. Veils aren't what you envisioned? No problem. We also offer headpieces such as birdcages, flower pins, and headbands.
Sara Gabriel couples her exuberant, creative personality and style intuition to create beautiful veils and headpieces that complete the look of each bride. Every piece can be completely customized to suit the brides style! Each veil is individually cut by a professional milliner and finished by hand. Her collection of headpieces, sashes and jewelry are meticulously crafted from freshwater pearls, Swarovski crystals, hand-sculpted flowers, and glittering rhinestones – to name a few.
Thomas Knoell
Thomas Knoell Designs creates one of a kind jewelry so you can shine on your wedding day.